One of the quintessential symbols of the Pine Tree State is the Maine Hunting Shoe, aka the L.L. Bean Boot. Let's start with a brief history of L.L. Bean. The company was founded as a one-room operation by Leon Leonwood Bean, a hunter and fisherman living in Freeport. Bean had created a waterproof boot, which he originally sold to hunters. He called it the Maine Hunting Shoe, and it has evolved into the great piece of footwear we know today. The Bean Boot is definitely an all-purpose shoe-it's suitable for any weather from extreme cold to rain to the perfect sunny. Now I'm not the best person to talk to when it comes to fashion, but I'd say that these boots have become quite a stylish element to any Mainer's wardrobe. Although I regrettably do not own a pair, I have come quite close with this accessory, pictured below.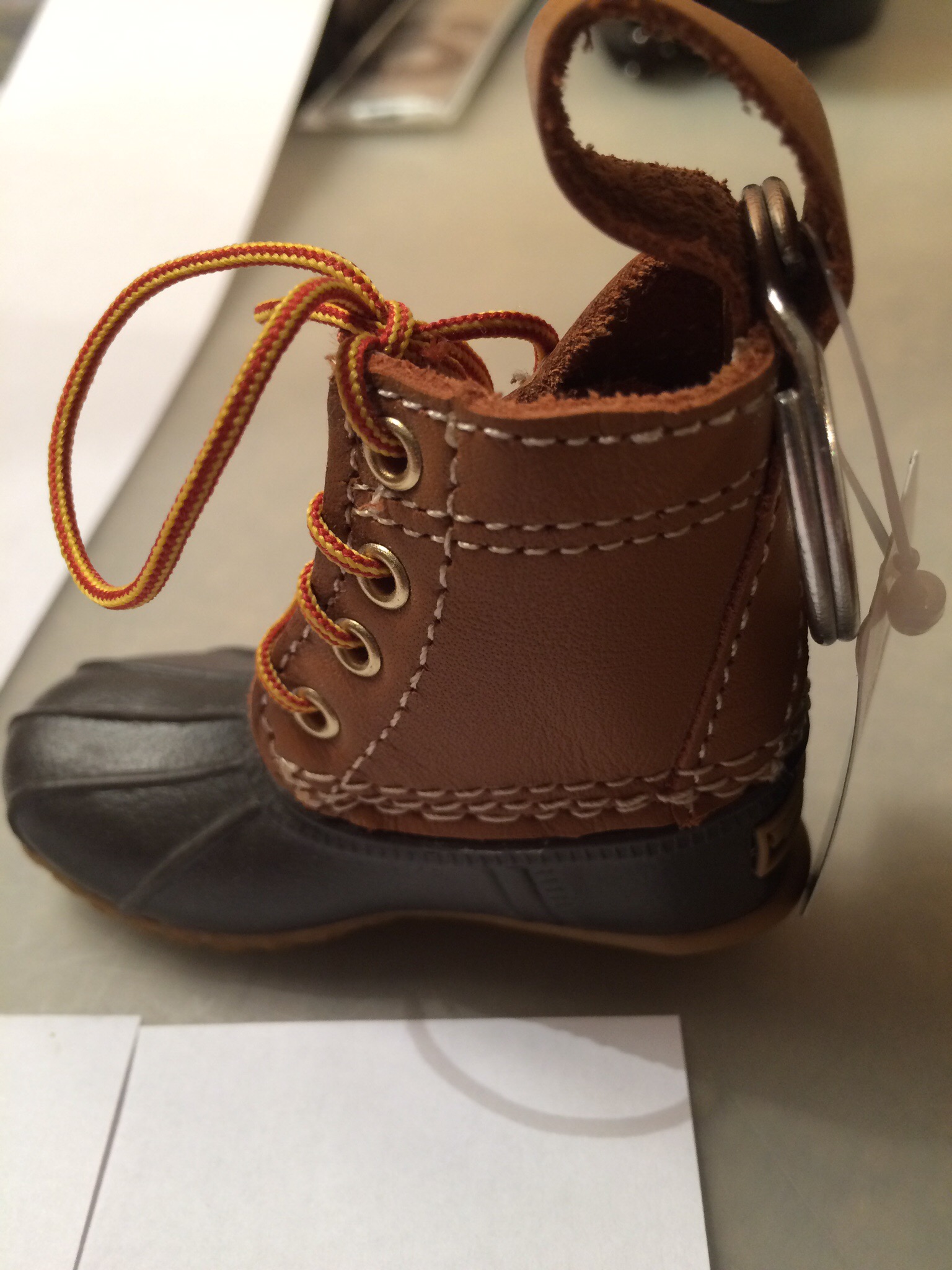 To celebrate its 100-year anniversary of the boot's creation, L.L. Bean built 2 "bootmobiles", which is a 13-foot tall Ford F-250 frame in the shape of a boot. It's quite a formidable creation, and has been seen cruising New York's highways. One of the bootmobiles has been parked outside the Freeport flagship store for a while, and has been painted in the livery of the Boston Red Sox (see picture below).
Be on the lookout for the bootmobiles-they're constantly on the road!