As you may have read in the last post, Off the Maine Road has completed a weekend exploring Maine. What you have not read is what we did there. This post begins the long stream of those to come.
---
While I believe that getting there can be (and often is) half the fun, it's also important to consider where to stay during a vacation. We chose to stay at the Inn by the Sea, which is located in Cape Elizabeth. Although it's a little off the main(e) road, it was perfect for us (I think you can see why). The inn was about a 20 minute drive from Portland International Jetport. We arrived late at night, but we were led to a Garden Suite, located on the first floor of the Main Inn. As you can see from their website, their are multiple types of accommodations: some in the main building, some larger two-bedroom cottages, and suites by the beach.
Here was the view from Garden Suite 101.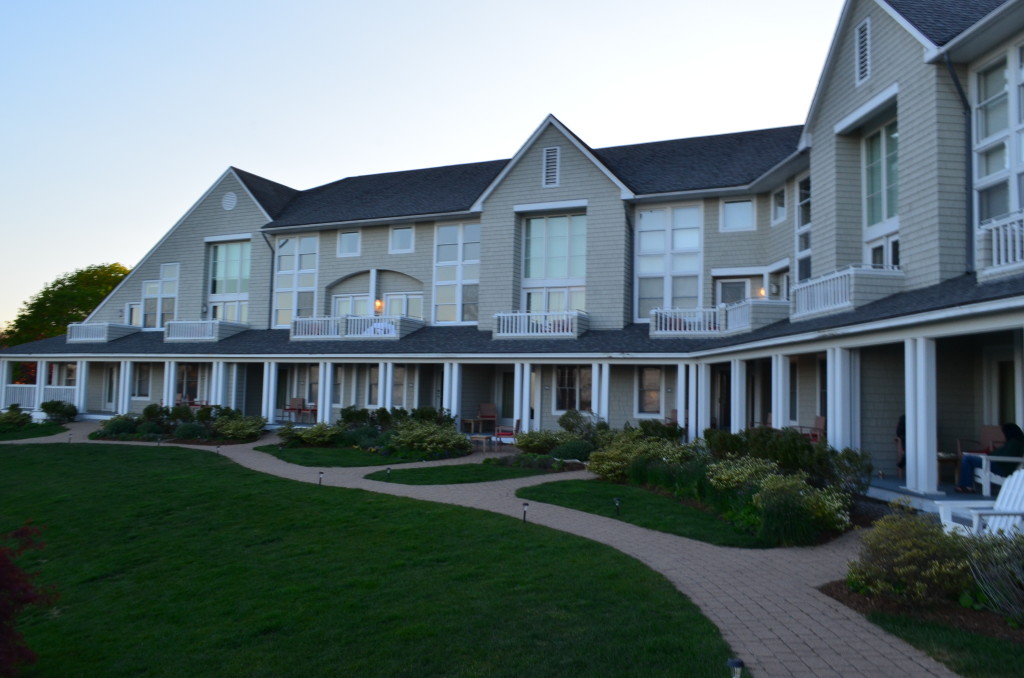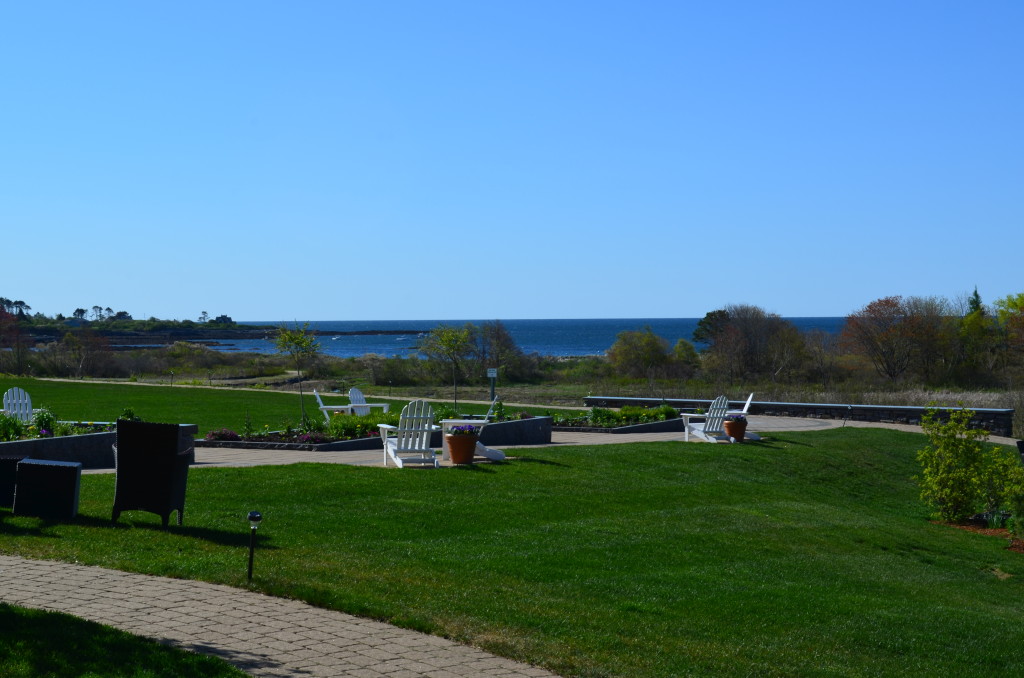 The room featured a bedroom, bathroom and living room (which had a sofa bed).
This slideshow requires JavaScript.
One of the coolest parts of the room had to be the 'Do Not Disturb' sign, which was Maine-themed.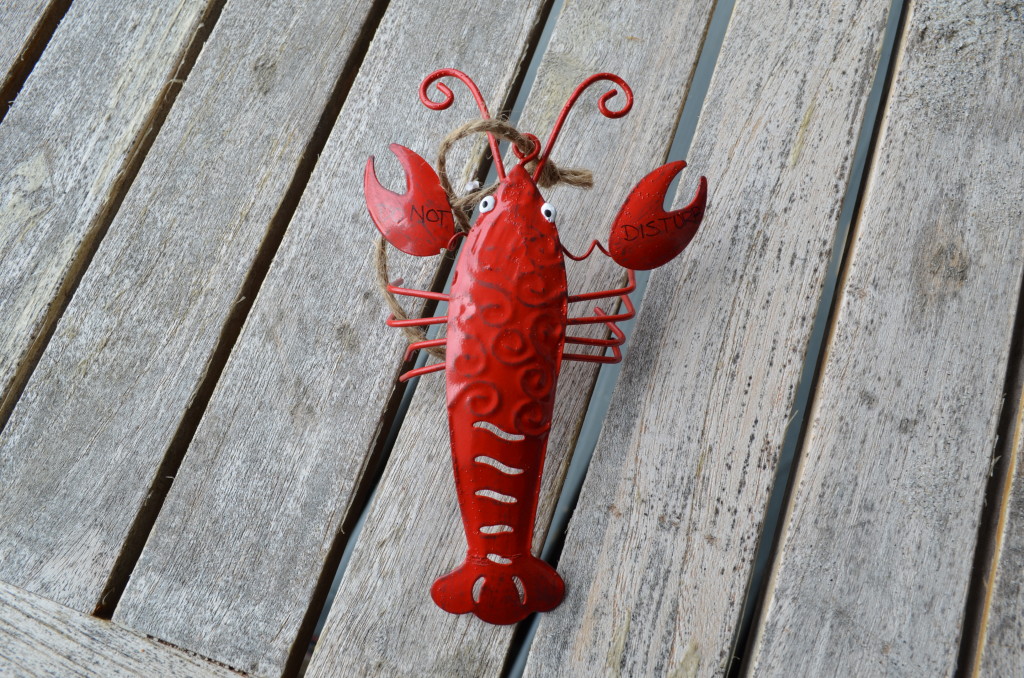 It also had a small sitting area outside.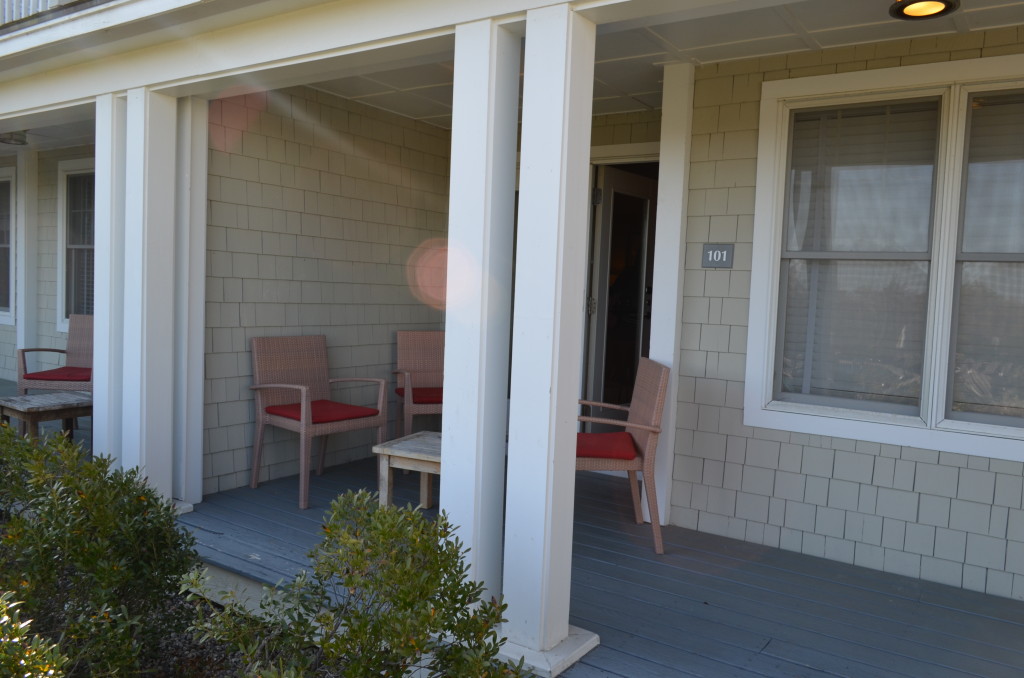 The entrance to the hotel was pretty cool too.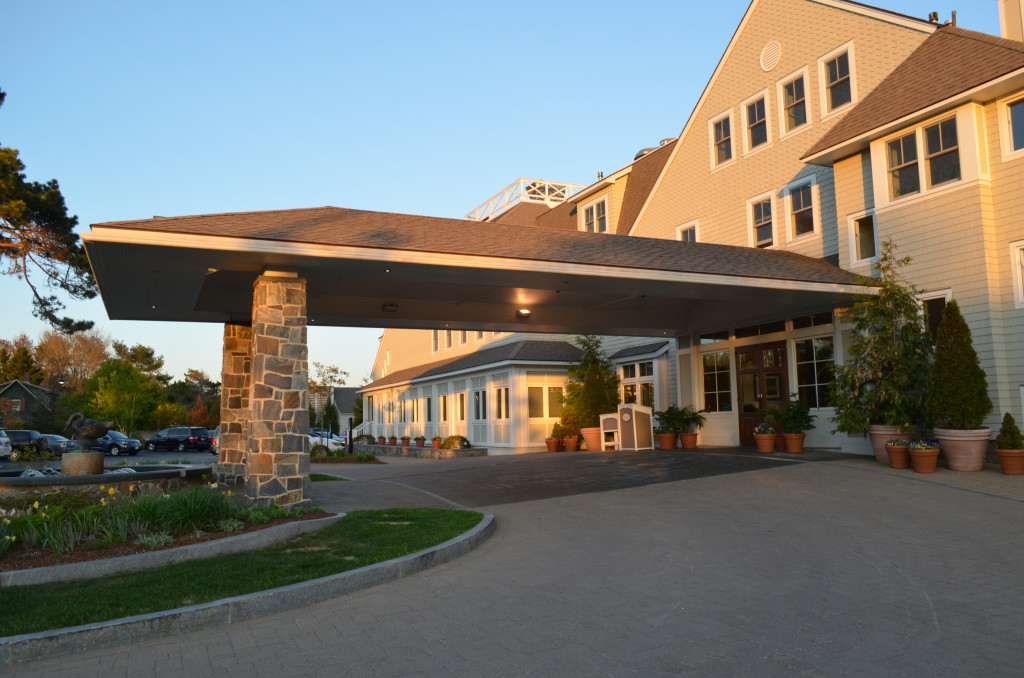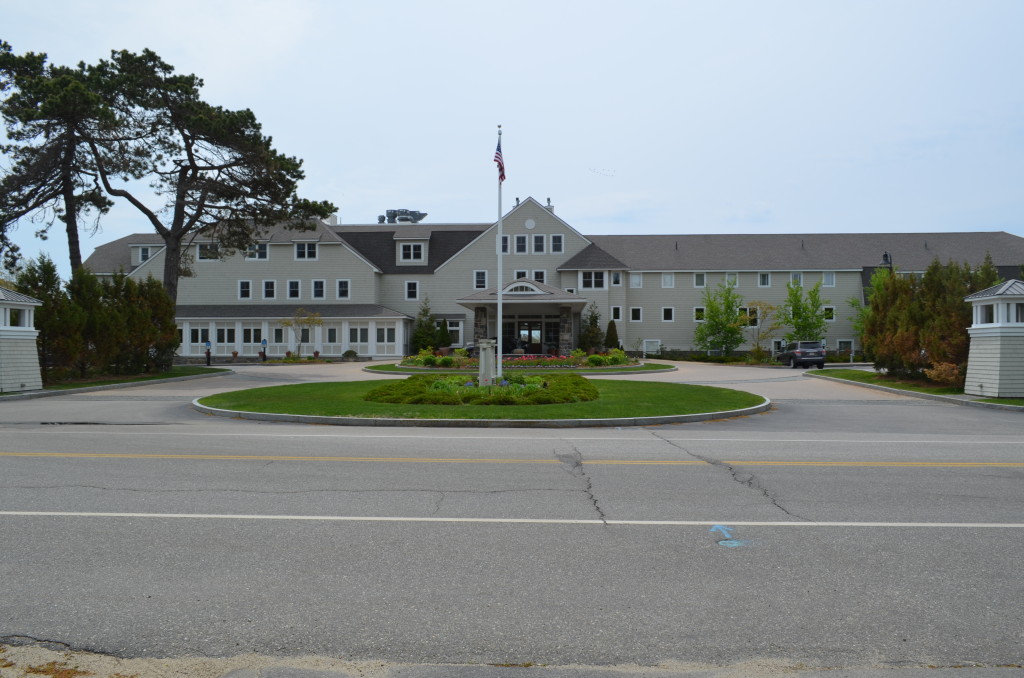 You can see the lighthouse-shaped "beacons" in the photo below.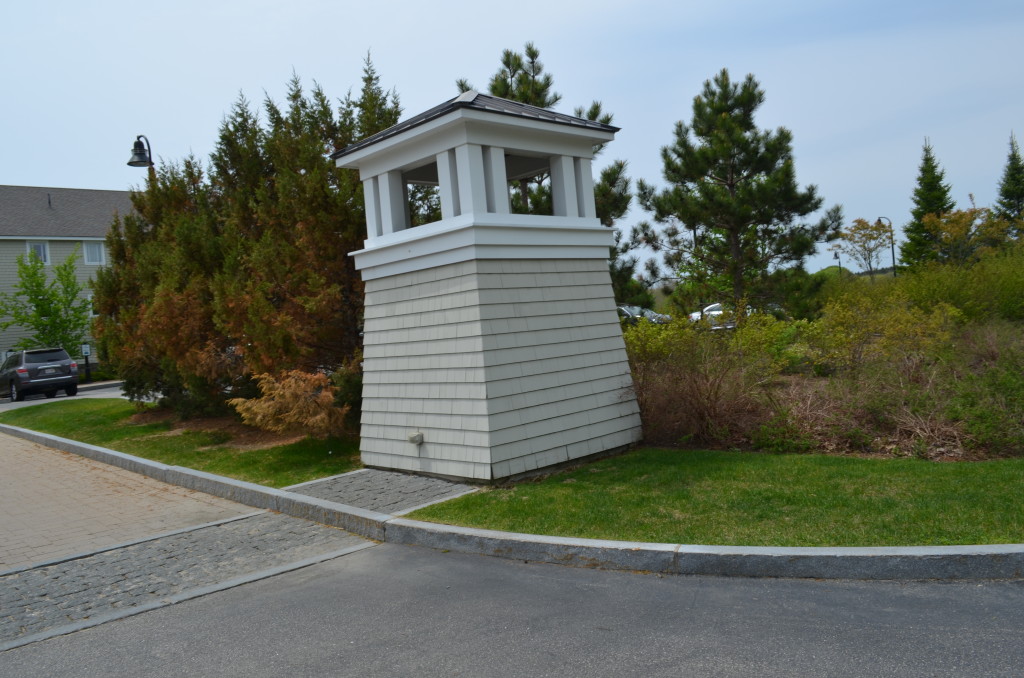 While I don't have any pictures, the breakfast at Sea Glass restaurant was good, but not that memorable. We didn't have any other meals there, but they serve lunch and dinner. One night even included a band on the terrace.
The hotel also features a pool, which is to the left of this picture.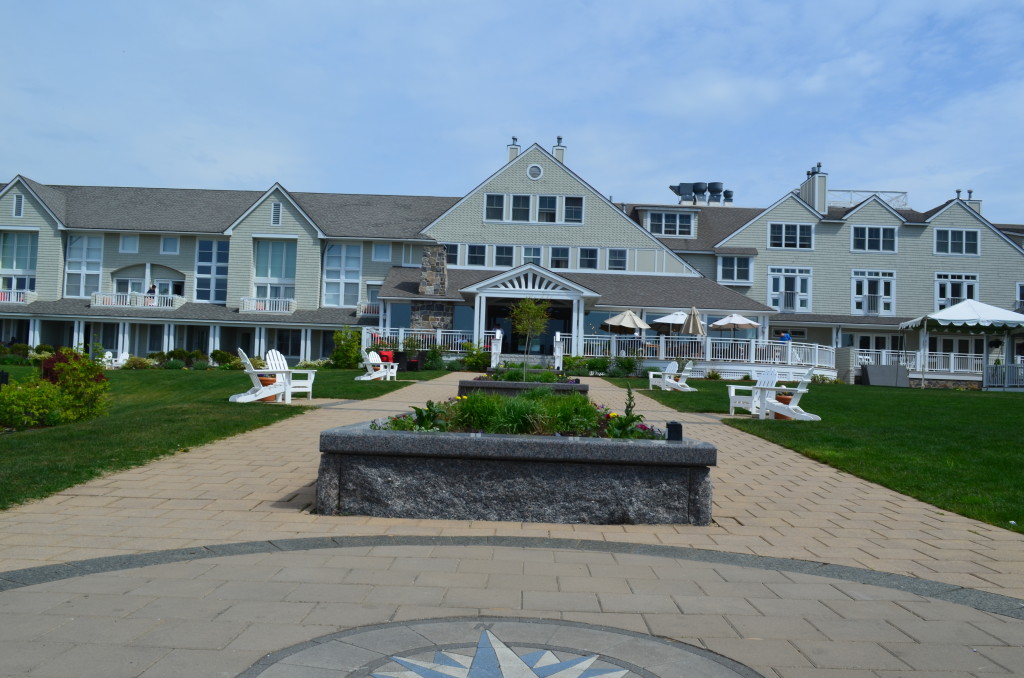 The inn features a direct passageway to Crescent Beach, which I'll show in a later post. There are also beach chairs from the hotel set in the sand.
---
That concludes this edition of Off the Maine Road. Stay tuned for more posts from the a-Maine-ing adventure we had!