Off the Maine Road has just completed a weekend filled with food, friends and fun. The trip that our team took to Maine more than exceeded my expectations, and I was able to sample and discover so much more than I ever imagined. I would like to take this time to thank the Maine community for showing us their warmth, hospitality and enthusiasm towards their great state. Coming from New York, I can affirm that the Maine population is so much "nicer" than the people here. Let me explain what I mean.
---
We were sitting in the Portland Jetport waiting for our flight to New York to take off. At the gate next to us, there was another Delta flight to Detroit which was delayed about 50 minutes. I have flown all over the world, and this was the only instance where the gate staff set up a table filled with snacks and drinks for delayed passengers. It's all because they care in Maine. So thank you to Jesse, Chris and Kimberly, the gate agents at PWM (if you ever read this).  And thank you to everyone with whom I interacted during my three-day visit, from waiters and waitresses to Bowdoin students for displaying kindness, generosity and compassion in one of the greatest places on Earth. And to everyone else who I met — you know who you are. You can imagine how much of a shock it was to walk out at New York's LaGuardia airport…
---
Stay tuned for a plethora of content following this legendary expedition. While you wait, take a look at our Facebook page for pictures from the trip. Thanks for reading! I'll leave you with this photo below, taken at Portland Head Light in Cape Elizabeth.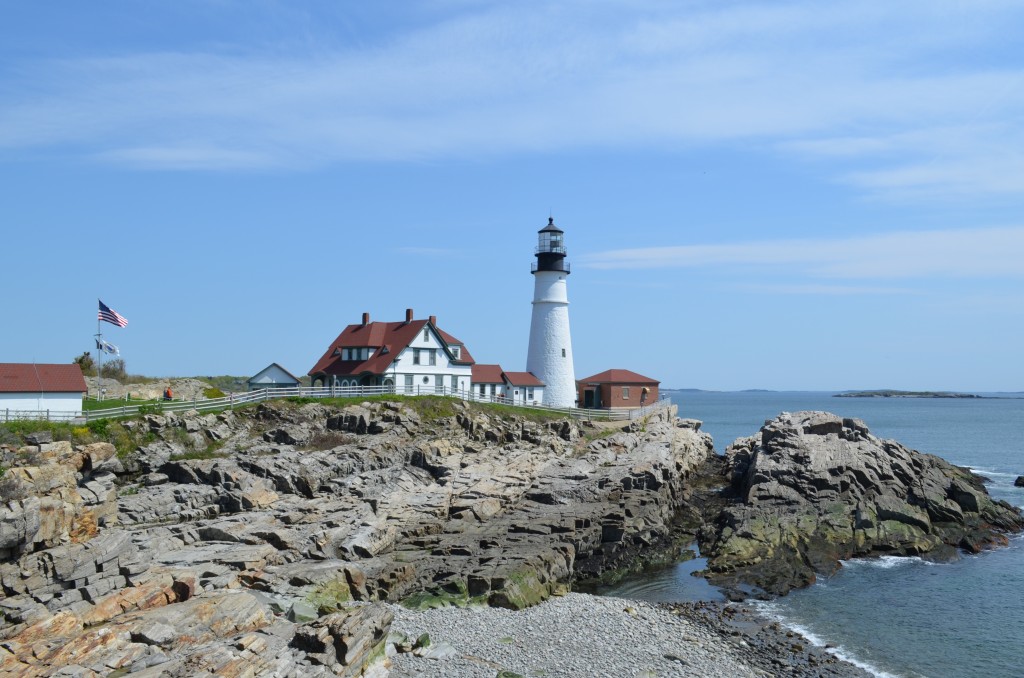 — Benjy R., Editor, Off the Maine Road